Geometry Dash is a single player arcade game that was initially released to iOS and Android platforms way back in August 2013. The game lets players enjoy a simple and fun music based platform setting where the players have to guide an avatar through a number of obstacles on a 2D screen. It is slightly similar to the classic game Super Mario in that manner, where if you collide with an obstacle, you have to restart the level again.
Geometry Dash is a series of five video games developed by Swedish game developer Robert Topala (owner of RobTop games) and published by his own company RobTop Games. The main lead among the five games is Geometry Dash, a rhythm-based platformer and runner game. All other games are, in some way, a spin-off of it.
The great visuals paired with the music induced levels, which also provide players with a tough challenge, have kept the game popular even 7 years after its release.
Contents
Gameplay
Although the game has had many sequels since its initial release, the layout of all the games is technically the same. The players are in control of a square shaped icon, and using touch controls, a mouse and keyboard, or even a controller. While the icon will move forward automatically, the only control the player will have over it is to make it jump, and while this sounds very simple and boring it actually isn't since the player must time their jumps accordingly in order to dodge the obstacles properly, the obstacles also begin to appear more frequently once the game progresses. Moreover, there are certain in game-boosts, or vehicles that the player may use to their advantage. There is a cube, which once used allows the player to jump a specific height, there is a robot which would allow a player to control the size of the jump, a ship that lets you move up and down freely, a ball which changes a players position from bottom to top and vice versa, and a UFO which is basically a combination of a cube and a ship. Then there is the Spider, which is similar to the ball but instead of switching positions up and down it uses teleportation. Using a vehicle called the wave will allow players to move up and down in a V shaped trajectory, almost similarly to the ship.
Download Now
Apart from the vehicles, there are also other add-ons that either make things easier or complicate things for the player. Portals let the player switch vehicles, change the direction of flow of gravity, alter the size of their vehicles, and even mirror their current motion. There are also pads and orbs which enable the player to jump mid-air, or even automatically.
The original game initially came out with 7 levels, currently it has 21, 18 of which are unlocked upon installation. Getting past each level will earn the players rewards, and hidden among these rewards are 3 secret coins, which are used to unlock the three additional levels. The levels range in difficulty from easy, normal, hard, harder, insane, and demon.
How to Get Geometry Dash on Your Windows PC
First, you will need to download the steam client for windows.
Once steam has been downloaded, click on the .exe file and follow the on-screen instructions to install steam on your system.
Once you have logged in, open the Steam client and go to the Steam Store. Now, just search for Geometry Dash for pc.
After clicking on it a page will open showing screenshots and app reviews for Geometry Dash, scroll to the bottom of it to find the purchase option.
Once purchased, the Steam client will provide on-screen instructions for installation of the software.
Reasons Why Geometry Dash is so Popular?
Geometry Dash is a lot more than just meets the eye, people are still playing the game 7 years after its release for valid reasons, here are but a few:
Eye Catching Animation and Sound Effects – perhaps the most appealing aspect of the game are its visually soothing and simple animations that, coupled with the in-game music, provide a soothing and fun gaming experience, although some of the tougher levels might cause you to rage.
Player Generated Levels – this feature allows the fun to keep going on even after a player has gone through all the 21 in-built levels. A feature in the game that allows players to custom-build their own levels has led to the creation of thousands of crafty and tricky levels a player might choose to tackle, leaving open a ton of options.
Vehicles – as discussed earlier, the in-game vehicles like the UFO and Spider just add to the fun, allowing players more mobility than just the usual jumping motion.
Cosmetics – achievements and rewards allow players to unlock a number of different cosmetics that they can use to alter the look of their respective icons. Furthermore, the player can spend an in game currency called mana orbs too.
Extreme Demon Difficulty – the user generated levels have more levels of difficulty than the game's original levels, the most difficult one being Extreme Demon. Players looking for a real challenge can show off their skills on such levels.
Geometry Dash Alternatives
The Impossible Game – This game was what originally inspired Geometry Dash, it has the same one button control where you can make your icon jump to navigate it through objects getting in the way of you completing a level. It got overshadowed by Geometry Dash due to its lack of vehicles and music.
Bit Trip Runner – Bit Trip Runner is a fast and exhilarating music-platform game which is also available on steam. It allows you to control the running, jumping, and kicking movements of your character as he runs through a barrage of obstructions such as crystal walls and moon slugs on his way to victory.
Super Mario Run – You can now control your favourite video game character with simple one-handed controls as he jumps into a new world full of adventure.
Run Sackboy! Run! – Sackboy is a knitted hero from the world of LittleBigPlanet. Take control of him as you guide him through a world filled with obstacles.
Cow's Revenge – Play as a genetically modified, enraged cow on a rampage against the livestock industry, plowing through encaged hens and killing butchers standing in the way.
FAQs
Can you get Geometry Dash for free?
The app is not free to play, however, there is a free trial available on mobile devices, but it does not have all the features including player-made levels.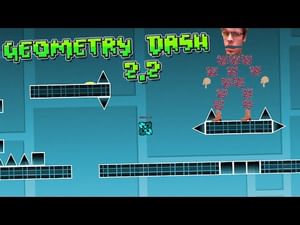 Is Geometry Dash a hard game?
The difficulty of the game may range from very easy to insanely tough depending on which level you are playing.
Related posts:
Geometry Dash Free Download Repacklab
Geometry Dash Free Download is a series of music platforming video games developed by Swedish developer Robert Topala, also known as RobTop. The first game, known simply as Geometry Dash, was released on iOS and Android on August 13, 2013 . In Geometry Dash, players control the movement of an icon and navigate along music-based levels, while avoiding obstacles such as spikes or collisions with blocks that instantly destroy the icon on impact; this will even apply to the wave if the block does not have a D block. Repacklab.com sexy games
Jump and fly your way through danger in this rhythm-based action platformer. Prepare for a near impossible challenge in the world of Geometry Dash. Push your skills to the limit as you jump, fly and flip your way through dangerous passages and spiky obstacles. Geometry Dash is a side- scrolling gamein which the player directs an icon that slides across the ground and has to jump to avoid various obstacles such as blocks, spikes or monsters, most often in time with the music used in the game.
Geometry Dash 2.1 Free Download
Gameplay
Geometry Dash can be played with a touchscreen, keyboard, mouse, or controller (depending on the platform). The player uses the jump function to control the movement of their icon. To jump, the player can press on the screen on touchscreen devices, hit the spacebar or up arrow on a keyboard, left-click with a mouse (this will apply to BlueStacks but only 1 player), or press A on a controller. The player can hold down jump to constantly interact with certain vehicles. FIFA 21 Legacy Edition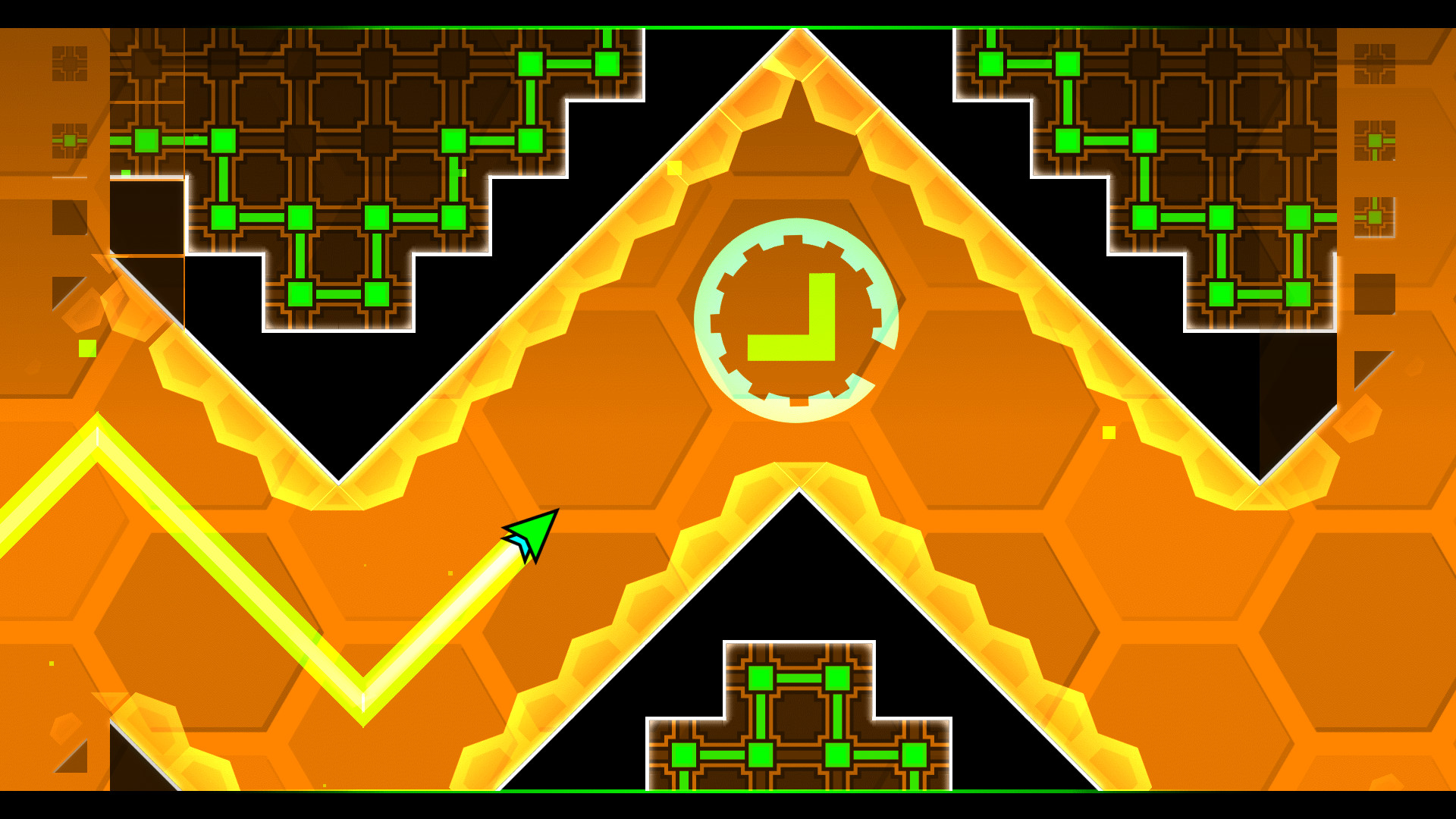 Geometry Dash Free Download Repacklab
The objective of the game is to complete a level by reaching its end. Notably, if the player crashes into an obstacle like a spike or collides with a block, the level restarts from the beginning except in Practice Mode.Geometry Dash Users cannot control the speed at which the icon is moving, unless there is a speed portal. The timing and rhythm of the in-game music are key parts of the game, often in relation to each other
Levels
level. The levels and phases of the game are gradually more and more difficult. In general, the game ranks much harder 1 than the average for classic platform games. This game is often defined as a "game of rage. The game offers a total of 21 levels ranging from the easiest (Easy) to the highest (Extreme Demon). The difficulties are: Easy ( easy ), Normal ( normal ), Difficult ( hard ), Very difficult ( harder ), Crazy ( insane ), Demon ( demon ). Since version 2.1, there are five other difficulty levels: easy demon , medium demon , hard demon (difficult demon), insane demon (very difficult demon) and extreme demon (extreme demon). Umbrella Corps
The rewards awarded to the player completing the levels range from 2 stars (Easy ) up to 15 stars in official demon levels (only 10 are awarded on demon levels created by other players). The Automatic difficulty (1 auto star ) allows you to note the levels where you do not need to touch anything to win, the other unusual difficulty, Nil ( na ), designates the levels that do not have still received scoring through the scoring system, accessible by all players.
Features
The Practice Mode allows the player to train on each level (discover the levels and its mechanisms) by restarting the game at the place where they left a checkpoint (indicated by a green emerald), while in normal mode, it starts again from the beginning. The artificial intelligence of the game places checkpoints regularly if the player has activated the functionality and the player can also place them endlessly where he wants. Mafia II
Geometry Dash Free Download Repacklab
Rhythm-based Action Platforming!
Lots of levels with unique soundtracks!
Build and share your own levels using the level editor!
Thousands of high quality user generated levels!
Unlock new icons and colors to customize your character!
Fly rockets, flip gravity and much more!
Use practice mode to sharpen your skills!
Lots of achievements and rewards!
Challenge yourself with the near impossible!
Steam users get two exclusive unlockable icons!
Add-ons (DLC):
Geometry Dash Pc Download Full Version Free 2020
Steam Sub 425760
–
–
–
–
–
–
–
–
–
–
–
–
–
–
–
–
–
–
–
–
–
Requires a 64-bit processor and operating system
OS: Windows XP
Processor: 2.0+ GHz
Memory: 512 MB RAM
Graphics: OpenGL 2.0 support
Storage: 100 MB available space

Geometry Dash Pc Download
Requires a 64-bit processor and operating system
OS: Mac OS X 10.7
Processor: 2.0+ GHz
Memory: 512 MB RAM
Graphics: OpenGL 2.0 support
Storage: 100 MB available space