ASTEC Founder Dr. Freda Deskin's Tips For Transitioning Your Child To Online Learning
Dr. Freda Deskin Shares How To Keep Your Child Succeeding In The New Normal Of COVID-19
Founder of Oklahoma City's ASTEC Charter School network, Freda Deskin, Ph.D., understands how difficult it can be to transition your child from their classroom to at-home learning. Kids thrive on consistency and knowing what's going to happen next, and the uncertainty of when they'll return to school can make it hard for them to focus. Here, Dr. Deskin shares her tips about how to make the next few weeks (or months) easier on your kids when it comes to learning at home.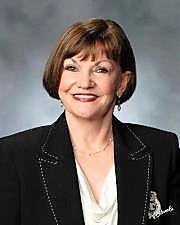 Dr. Freda Deskin encourages parents to talk to their kids about how they're feeling about schooling at home. Most kids express missing their friends and teachers, as well as missing their favorite subjects at school. Dr. Freda Deskin recommends offering to set up a Google Meet for kids so that they can connect with friends, and working to incorporate extension activities within the realm of their favorite subject to help them engage in learning at home. At ASTEC, teachers work closely with students to help them develop their own interests and passions. Dr. Deskin recommends doing the same at home.
Having a specific area of the home set aside for schoolwork whenever possible can be helpful, explains Dr. Freda Deskin. While it can be tempting to do work lounging on the couch all day, it's important for your child's brain to associate certain areas of the home with relaxation, and others with work. You don't need a ton of space to make this happen such as a portion of the kitchen table. It is not a good idea to have students on their devices in their own room where they cannot be monitored by an adult. The best of students can easily get off task.\
Difference in Online Learning | Dr. Freda Deskin of ASTEC Charter Schools
While online learning will look different from in classroom learning, Dr. Freda Deskin recommends
encouraging your child
to connect with their teachers as much as possible. At ASTEC, teachers connect with their students on a one on one level, and 
Dr. Deskin encourages
 you to keep this connection going even when kids are separated from their teachers. Participating in classroom chats, reaching out with questions, or simply telling their teacher something they found interesting about the day's lesson can go a long way in helping them feel connected to their normal routine.
It is important that a parent have the student show him/her their completed work. Whenever possible the parent should work with the student and should check what the student is working on frequently for accountability purposes. Don't be afraid to contact your school administrator for suggestions or concerns, particularly if the child is being assigned excessive amounts of work.
Dr. Freda Deskin recommends, above all, providing a safe space for your child to express themselves when they feel stressed or worried about the future of their education. At ASTEC, students have stellar counselors who are there to help them with their concerns, and kids need that at home, too. Some students worry about falling behind as they miss out on classroom experiences, while others worry about how they'll fare when it's time to take harder classes in the coming school year. Dr. Freda Deskin recommends that you listen to your child and validate their fears, while also reminding them that the vast majority of students in the country are in the same situation. Dr. Freda Deskin believes it's important to remember that these times are unprecedented, and it's ok to share with your child that you have some anxiety and fear as well.